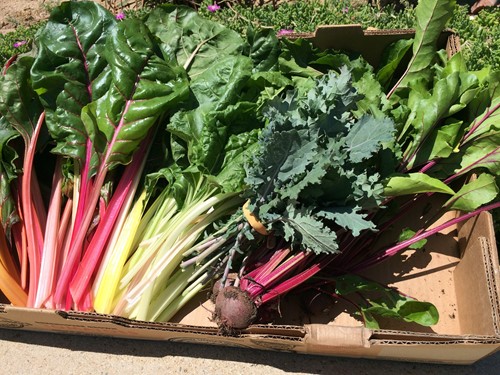 Growing your own fruits and vegetables doesn't require an expansive garden. In fact, there are many edible crops that grow very well in containers. You can even plant some of them together to achieve an eye-catching aesthetic while efficiently cultivating your own produce. Here are the 5 best edible crops for container gardens:
Strawberries
Strawberries are an easy option for container gardening. The strawberry plant is a compact and quick-growing, doing well in hanging baskets, terra-cotta pots or any suitably sized container. Strawberries love the sun and multi-purpose potting soil, but thrive when given rich compost for extra nutrients. For watering, try to water at the roots to prevent fungal diseases from developing on the leaves and give the plants a hefty drink when the soil is dry.
Tomatoes
Tomatoes are another excellent edible crop to grow in containers. Conveniently, they share the same light and water preferences as strawberries, making them great container companions. There are a lot of varieties of tomato and some do better in containers than others. Try cherry tomatoes, Sungold or tumbler varieties for the happiest container-grown plants. Tomatoes thrive in potting mix with extra loam, but will do just fine in multi-purpose as long as you keep the soil moist.
Salad Greens
Salad greens are an incredibly useful plant to grow at home and do well in containers for a variety of reasons. Lettuces and similar greens have shallow roots which allow them to grow especially quickly in containers with limited space. Try planting an entire salad by including arugula, mustard greens and rocket. If you harvest carefully, you can encourage the plants to keep growing new leaves thus providing you with an extended yield. To do so, use sharp scissors or pruning shears to cut away the largest of the leaves only. This will signal the plant to grow replacements, often twice as abundant.
Carrots
Carrots are an excellent option for cooler temperatures and seasons compared to the heat-loving plants above. If you plant container carrots in early spring or fall, you'll have an easy and worthwhile crop yield. The key with carrots is the depth of the container. Because they are root vegetables, carrots need a more significant depth of soil to grow and develop beneath the surface. If your containers are not deep enough for full-sized carrots, opt for miniature carrot varieties that require less space.
Swiss Chard
Swiss chard is one of the most visually stunning container garden vegetables. Depending on the variety, their strong stems can grow in extremely vibrant red, pink, orange or yellow topped with rich green leaves. Swiss chard is an extremely nutritious and easy veggie to grow in containers no matter the color. Similarly to salad greens, chard has a very long harvest period when you regularly pick a few leaves to encourage new growth. Swiss chard is a very productive and hardy plant that will really thrive with regular fertilizing, moist soil and careful harvesting.
Container gardens offer several advantages, the greatest being flexibility. With these above crops you can grow an abundance of healthy fresh produce even with no outdoor planting space.